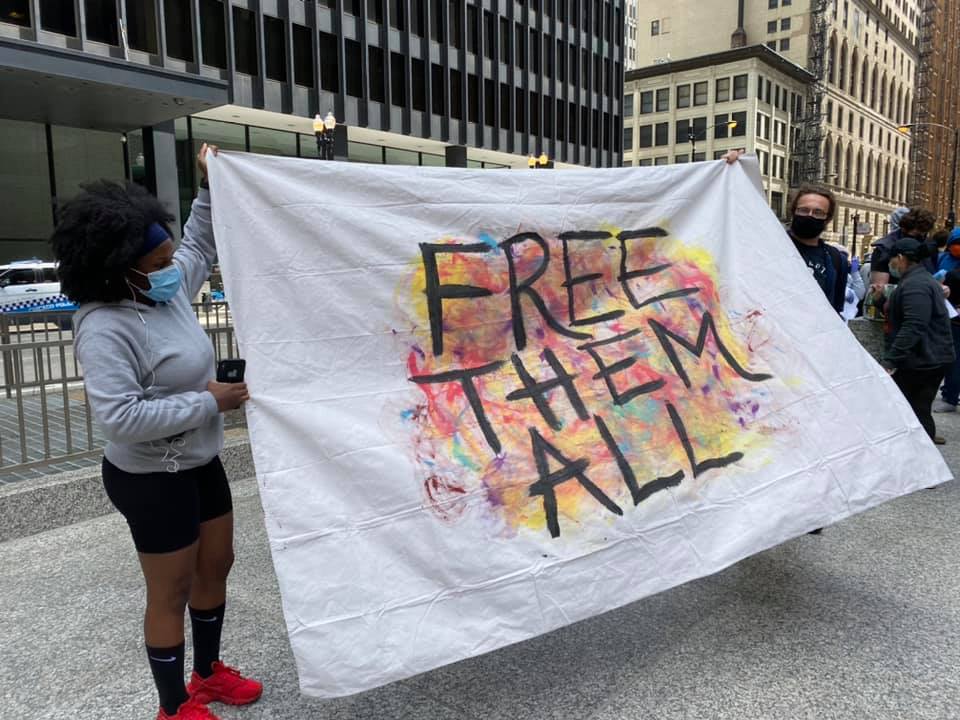 Last night, we drove downtown to provide rides to young people who were trapped, due to Mayor Lightfoot's sudden declaration of a curfew, and lock down of the loop.
As we drove down Roosevelt to get to the South Loop to get to the safe space where youth had gathered for safety and safe transport, I passed hundreds of other young people, Black and Brown walking and sometimes running to get away from downtown. I saw young Black and Brown people who had gathered to express their outrage and pain at yet another Black life stolen by this country and it's white supremacy, had been trapped in an increasingly dangerous situation, with Chicago Police who were escalating the violence in the Loop by the minute.
And as we crossed the bridge near the fancy outdoor mall/condo complex near Roosevelt and Clark, I looked at the broken windows of chain stores, I saw the outraged and yet vulnerable young people trying to get out, and then across the river I saw the site of what will become "the 78", yet another new playground/village for the wealthiest and whitest of Chicago. It's too much. Our cities are killing Black people, overtly through police violence, and more subtly, by starving the schools and communities of the resources they need to thrive – so that our tax money can be given to the wealthy and to fund a police department that kills and brutalizes Black people. This must end.
Bringing in the national guard won't heal our communities. We need to move to safety not military occupation, we need to move to divesting from the police and investing in community. You can help get us there by supporting Black led organizing happening in the city right now.
Action Now
Assata's Daughters
Circles & Ciphers
Black Lives Matter Chicago
Good Kids Mad City
Liberation Library
Chicago Alliance Against Racist and Political Repression
E.a.t. Chicago
SOUL
Chicago Torture Justice Center
Workers Center for Racial Justice