Join us for a "City Hall Haunting" protest at 121 N LaSalle St., this Wednesday, October 27th at 8:30-10:30 AM, to demand City Council pass a budget that invests in communities.
Using the money from the federal relief package, Chicago can make huge strides toward creating safe and healthy neighborhoods for everyone. The budget proposed by Mayor Lightfoot makes some of the investments that community advocates have been calling for – but it leaves out far too many residents and puts money into things that don't ultimately create real safety such as neighborhood surveillance. Community groups, labor unions, and Alderpeople from across the city have come together to create a series of budget amendments that fix many of the problems in the budget so that more neighborhood residents get the resources they deserve.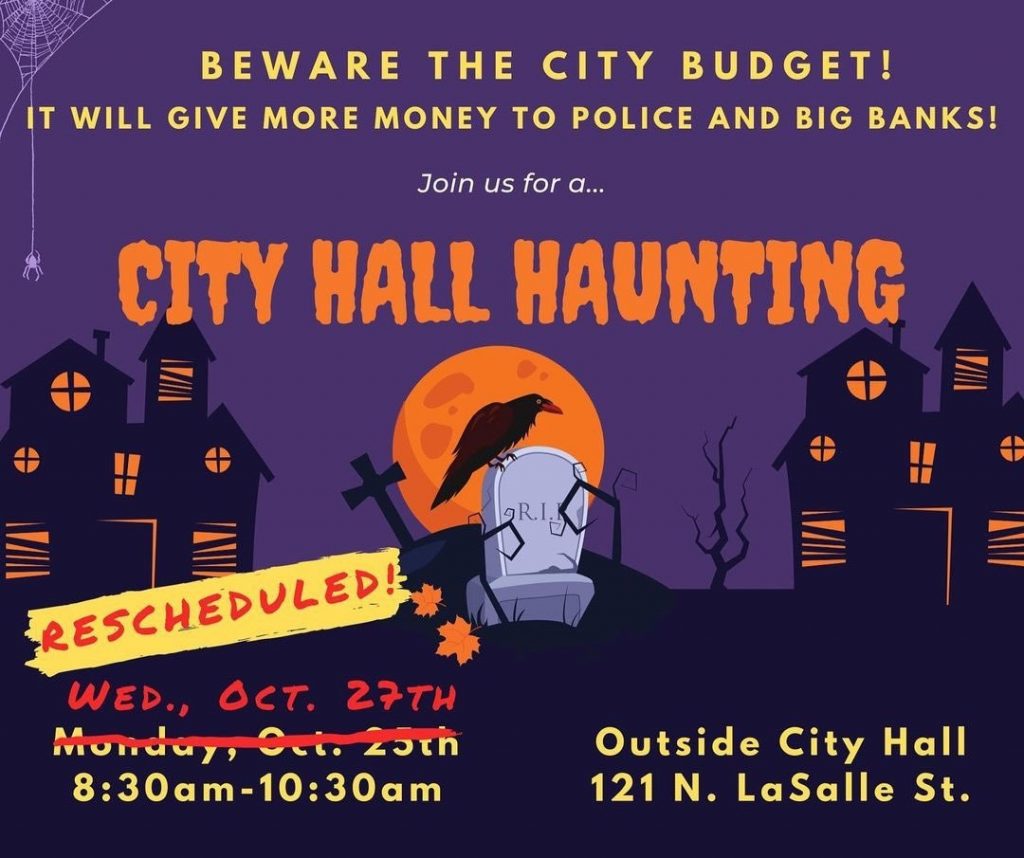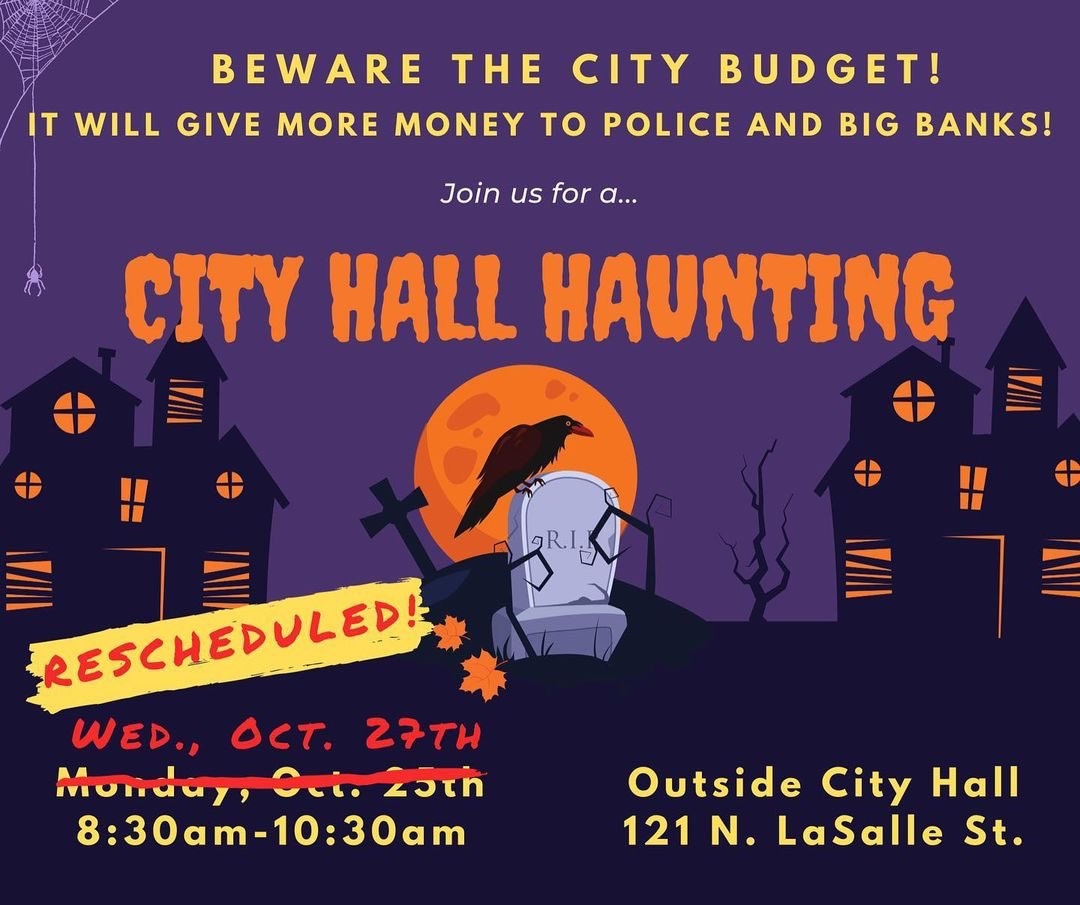 These budget amendments will:
• Move money back into the public mental health clinics so that more residents have access to quality mental health care.
• Increase funding for Single Room Occupancy (SRO) housing and eviction prevention services
• Cancel the ineffective and costly shotspotter surveillance program.
• Remove unfilled positions in the police department budget so that money can be used elsewhere
• Replace lead pipes in neighborhoods, so more residents have access to safe water.
• Create more accountability and transparency to make sure all these things actually happen!
The City Council is continuing to meet about the budget. This is a critical time for the campaign that will decide whether or not these amendments get included in the final budget. We need to make sure that the Mayor and City Council hear from as many people as possible who support these amendments. 
Fill out this form to send a quick message to your City Council and Mayor Lightfoot to let them know that you support these amendments.